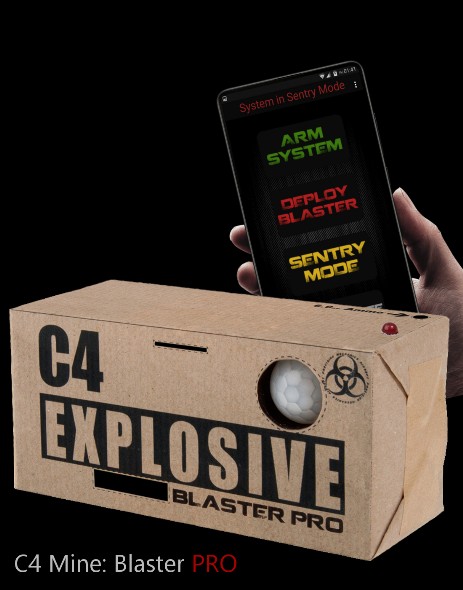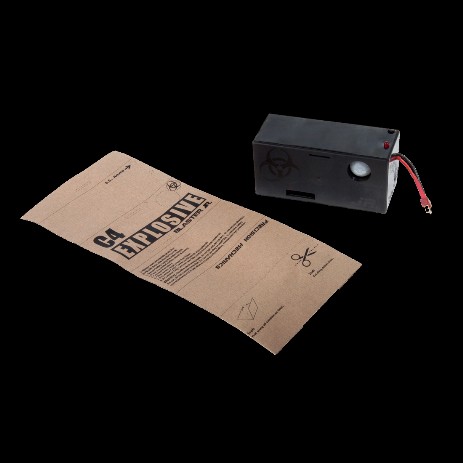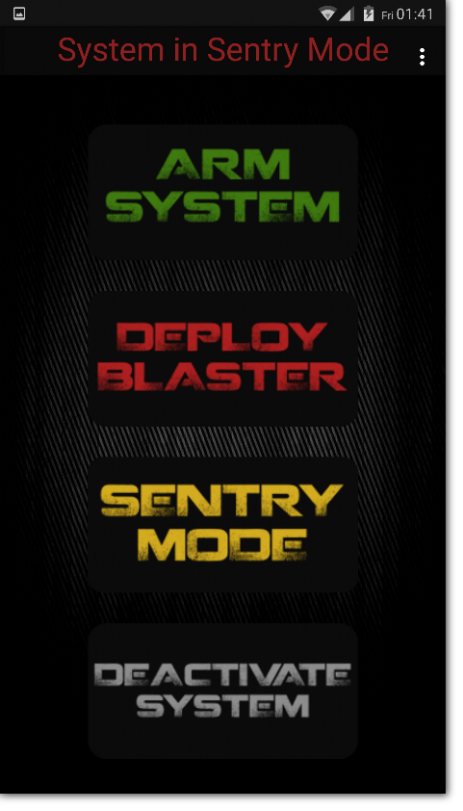 Trap your enemies by placing The Blaster Pro anywhere.
Witch the movement detector you can d
rop your Blaster in a strategic place, charge it with bb's, plug in your battery, wait for the light to switch off and your Blaster will be ready to throw a cloud of bbs at the slightest movement.
If you prefer to have control in your hands, the pro version can be controlled thru the phone app.
wich will notify you in case the blaster detects any movement.
This is perfect for snipers, the Blaster will watch your back.
With a solid nylon polymer design, it will be perfect for your indoor and outdoor games.
Throw
6mm bb's
with +- 6 meters range 120º wide.
No gas needed it runs on batteries in 3s lipo 11.1V recommended.
Two different back covers included.
Ultra Capacitor: Holds 150bbs and allows for more deployments between refills +- 1500 RPM
Flux Capacitor:
Holds 50bbs and allows for faster rate of fire up to 4000 RPM
It is small, will go very easily in the medium pockets of your tactical vest. Only 5cm thick, 13 cm long and 6 cm high.
Paper cover Zip-tie to hold the battery
Download app from GooglePlay-store:
sorry for the inconvenience.